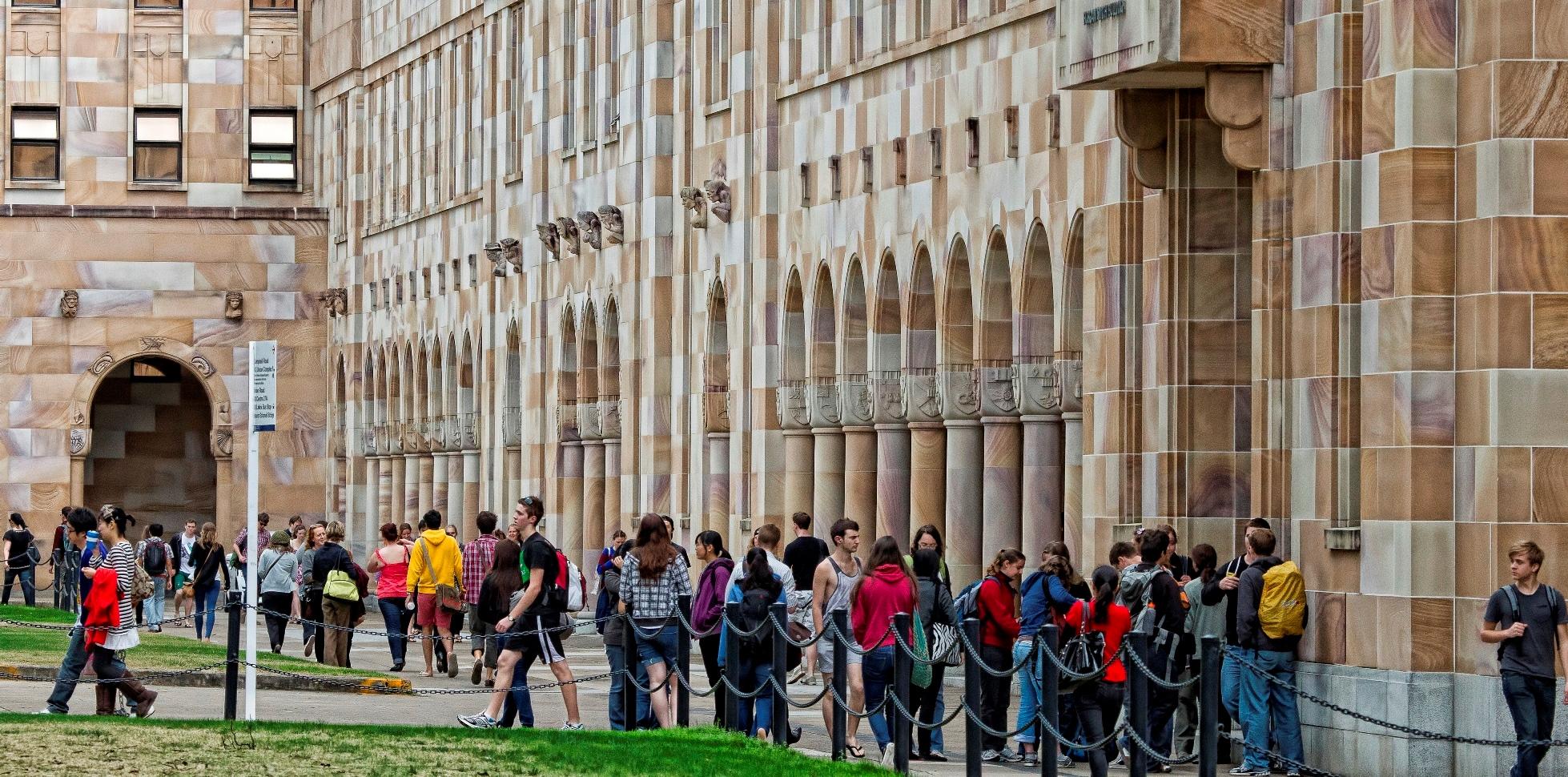 Heading to UQ? Here are some student accommodation options!
If you're a future UQ student and getting ready to study this November (or January/February!), we know you're wondering about your accommodation options!
It's also handy to know where you should be looking, right? When considering suburb locations for off-campus accommodation, students tend to have different preferences. Some prefer to live in the heart of the city, while others prefer to live in other areas near specific attractions, like the beach or bay.
Popular Brisbane Suburbs
St Lucia: St Lucia is a great place to live if you want the convenience of being close to UQ, but the peace and quiet of the suburbs. It is located approximately 7 km from the centre of the city, in a bend of the Brisbane River. Most properties in St Lucia are within walking distance to the UQ campus. There is no train station located in St Lucia, but there are buses that connect to the train station in nearby Toowong. There is also a bike path that runs along the river between St Lucia and Brisbane city centre. It is the perfect location if study is your first priority; however, for shopping and entertainment, you will need to go to the neighbouring suburbs.
Toowong: Toowong is very popular with students. The university is only 10 minutes by bus in one direction, and the city centre 10 minutes in the other. There is also a bike path that runs along the river to the city centre. Toowong also has some very popular student bars, a shopping centre, and some great little restaurants.
Indooroopilly: Indooroopilly has everything a student needs, including a large shopping centre, cinemas, restaurants, and a couple of bars. It is only 10 minutes to the St Lucia campus by bus, and a short train-ride takes you directly to Fortitude Valley, where most of Brisbane's night-life happens. Alternatively, a little longer on the train, and you can spend a day on the beach at the Gold Coast.
Taringa: Taringa is a great place to live if you want the peace and quiet of the suburbs, without being too far from the action. A very short bus ride (10 minutes), or a slightly longer walk, will take you to shopping centres, cinemas, restaurants, and some popular student bars.
West End and Hill End: West End is located across the Brisbane river from the St Lucia campus. It is the most ethnically diverse suburb in Brisbane, and boasts s a lively inner-city lifestyle with a younger population and wide assortment of cafés, restaurants, and clubs. Hill End is essentially a small residential pocket between West End and Highgate Hill, with many of its streets and properties very close to the river. Travel to the St Lucia campus is mainly via the CityCat ferry service, from the West End teminal at the bottom of Hoogley Street – a 2-minute ferry-ride! It is also only a 10-minute bus ride from West End to the city centre and walk distance to the Southbank parklands.
Highgate Hill: Highgate Hill is a great mix of the old and the new. It is also an ethnically diverse suburb, with about a third of residents being overseas migrants. Note, though, that some properties in Highgate Hill are a 10-minute walk to the West End CityCat ferry terminal, and others a 30-minute walk over the hill. From the West End CityCat ferry terminal, it is only a 2-minute ferry ride to the St Lucia campus.
Dutton Park: Dutton Park is also located across the river but (compared to West End) is a quieter more suburban area. The Eleanor Schonell Bridge is a bus, bicycle and pedestrian link between Dutton Park and the St Lucia campus.
Fairfield: Fairfield is located 5km from the Brisbane CBD, and is across the river from the St Lucia campus. The suburb has a train station and plenty of bus routes heading to the city. As Fairfield has easy access to major arterial roads, schools, and shops, and has plenty of parklands, it is especially popular with families. There is a big shopping centre (Fairfield Garden Shopping Centre), and being near to West End gives the suburb a convenient restaurant-area close by.
Herston: Herston is located approximately 2km from the centre of Brisbane and about 8km from the main (St Lucia) campus. The University of Queensland operates within the Royal Brisbane Hospital, Royal Children's Hospital, Royal Women's Hospital and Queensland Radium Institute. Herston is also the location of the Mayne Medical School. Suburbs surrounding Herston include Spring Hill, Kelvin Grove, Bowen Hills, and Wilston.
There is a lot to think about before you start searching for your new home. Be sure to scour the UQ Accommodation website for handy tips!
Have you arranged your free transportation from airport?
The University of Queensland will arrange free transportation from the Brisbane Domestic or International Airport for new UQ international students. Please note some conditions apply.
To arrange airport pick-up you will need to provide the following:
3 working days' notice
Date of flight and flight number
Drop-off address (Please ensure that you have arranged your accommodation before applying for airport pick-up.)
Number of people accompanying you
News
OzTREKK
Predeparture
Video