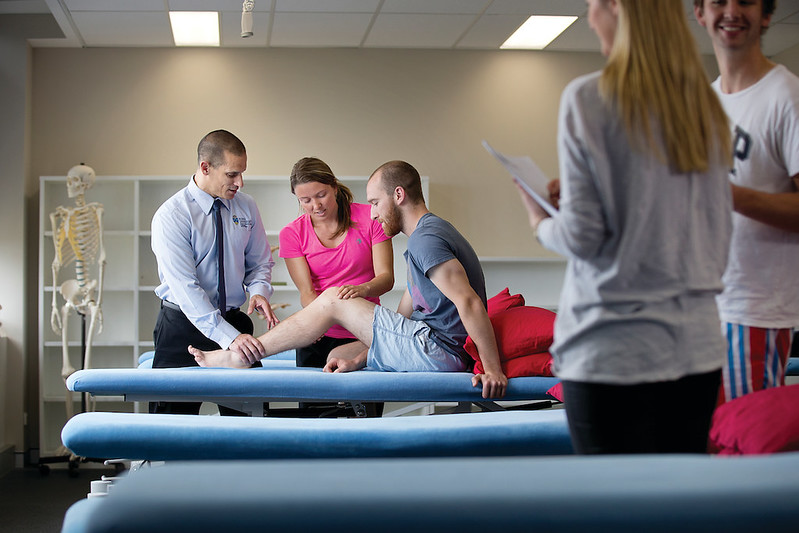 Bond University is training world-class physiotherapists
Are you interested in a career as a physiotherapist?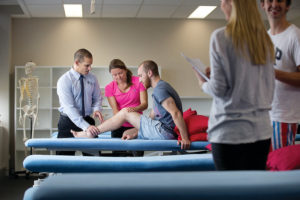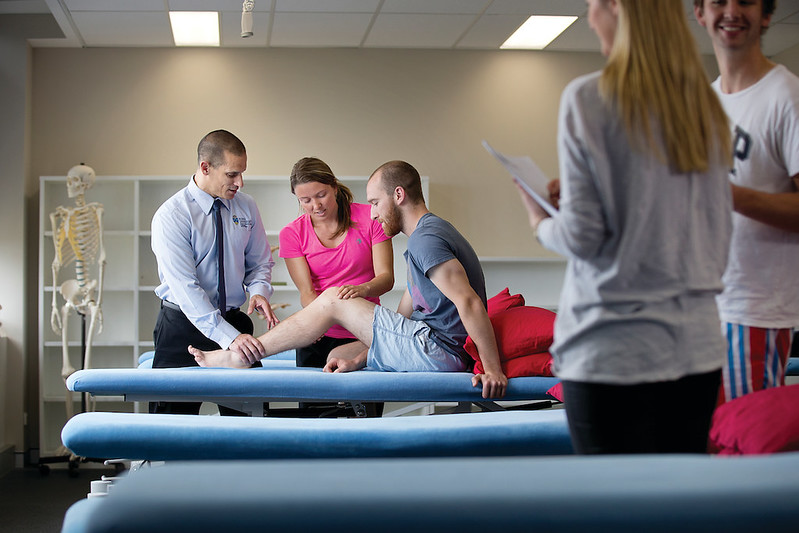 The Bond University Doctor of Physiotherapy program is renowned for its unique blend of problem-based scientific learning, practical application, and up to 1400 hours of clinical placements. Due to current travel restrictions, this program is currently delivered using a mixture of on-campus, remote, and multi-modal classes to support and engage all students, from all parts of the world.
There is a strong emphasis on clinical experiential learning with six units of placements in clinical settings included in the core subject listing and a further internship offered as an elective. Placements are sought in a variety of settings that cover the lifespan of client services (pediatric, adult, ageing) and across the full spectrum of clinical areas (orthopedics, cardiorespiratory, musculoskeletal, neurological, ortho-geriatric, rehabilitation, chronic disease, disability, occupational, and sports practice) in hospitals, community clinics, and private practice.
Program Structure
The curriculum integrates the clinical, pathological, and related basic sciences with the physiotherapy knowledge, skills, and professional behaviours and attitudes required to examine, diagnose, and treat physiotherapy clients.
The Doctor of Physiotherapy program uses a problem-based learning (PBL) model for education. Resource teaching sessions (lectures and practical problem-solving classes), along with seminars and assignments support and extend the PBL mode of learning. Examination formats include objective structure clinical examinations (OSCEs), theory papers, assignments, and oral presentations.
Practical Experience
Practical experience is also built into theoretical learning, with classes primarily delivered at the Bond Institute of Health and Sport. At this world-class testing and training facility, you'll work with elite athletes and professional sporting teams using the most advanced testing equipment available today. You will also have the opportunity to get involved with groundbreaking research projects, such as the studies carried out with emergency workers and first responders by Bond's Tactical Research Unit.
Bond's innovative approach to physiotherapy education ensures that graduates are work-ready, competent, and confident to practice in a wide range of settings.
Thanks to Bond's trimester system, you can complete the Doctor of Physiotherapy in just two years. Undergraduate pathways include Bond's Bachelor of Exercise and Sports Science or the Bachelor of Exercise and Sports Performance, which can also be completed in two years, which makes Bond the fastest pathway to a career in physiotherapy with the highest level of physiotherapy graduate-entry qualification possible in Australia.
What Do Physiotherapy Students Say?
"Top notch education and the teacher to student ratio makes it a great learning environment. The program is difficult but I love the profession. I am enjoying the program.  Be sure to refresh your anatomy and do a bit of prep work in the coming months of your departure. It will make a world of difference."
"I love the small class sizes and all the close interactions with professor as it helps to facilitate better learning."
"I love the small community feel to the university, all of the professors know you by name and are there to help you succeed."
Check out this video with former OzTREKK student, Bayo, about why he chose to study physiotherapy at Bond University.
Bond University Doctor of Physiotherapy Fast Facts
Program: Doctor of Physiotherapy (DPT)
Location: Gold Coast, Queensland
Intake: May each year
Duration: 2 years
Do you have questions about how you can become a physiotherapist? Contact OzTREKK's physiotherapy admissions officer or call toll free in Canada at 1-866-698-7355.
News
OzTREKK
Student Profile
Video