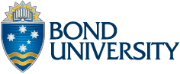 Bond University ranked number one for student experience—again!
Would you like to study at a university where the professors know you by name, where class sizes are small, and where you are encouraged to focus on life after graduation?
Then let us introduce you to Bond University!
Bond University has been named top of the class for student experience for the 11th consecutive year in the latest edition of The Good Universities Guide, released Aug. 29.
The private Gold Coast university was ranked by students as the number one university in the country for overall experience.  Bond was a stand-out across the education experience measures, also ranking number one nationally for learner engagement, learning resources and teaching quality.
In addition, Bond University was awarded the highest possible rating, five stars, for skills development and student support, classing it among Australia's very best universities.
The Good Universities Guide, released by the Good Education Group, is a trusted independent guide to Australia's higher education sector, providing a resource for students researching their undergraduate study options.
Bond University's Vice-Chancellor and President, Professor Tim Brailsford, said he was extremely pleased to see the University retain its leading position underpinned by outstanding ratings for student experience for the 11th consecutive year in The Good Universities Guide 2017.
"At Bond, our students come first, second and third," Professor Brailsford said.
"This year's results are evidence of the continued commitment to Bond University's student-led strategy and absolute resolve to providing a world-class educational and personal experience for all of our students.
"Bond's unique position as the country's leading private, non-profit and independent university is reinforced through its small class sizes, personalised approach to student learning, focus on graduate outcomes and community experience."
Where on earth is Bond University?
Bond is set on a 50-hectare campus at Robina on Queensland's Gold Coast. The Gold Coast has more than 300 days of sunshine per year. Average temperatures in summer range from 20 to 28 degrees Celsius and in the winter, the average temperature range is from 11 to 21 degrees Celsius. What a great place to study!
Created in the traditions of the world's leading private universities, a series of grand sandstone faculty buildings line a landscaped promenade leading down to the tranquil man-made lake.
All lecture theatres, case study rooms and tutorial rooms are in the University Centre building, and there are  several student restaurants, cafes and bars circling the picturesque lake. On-campus accommodation is within easy walking distance of all university faculties making it convenient for students.
The study facilities at Bond are world-class. Incorporating high-tech lecture theatres, the latest broadband and Wi-Fi computer connections, and libraries that rank among Australia's best.
Complementing these academic features, you'll find a comprehensive selection of recreational and social outlets that encourage interaction between students outside the classroom.
Bond University defines internationalization throughout policy and practice as ensuring that
international students have a quality university experience;
all graduates are prepared to work and function in contexts throughout the world; and
the university provides leadership for global relations.
Find out more about these popular schools at Bond University:
*
Questions about studying at Bond University? Contact at info@oztrekk.com or call toll free in Canada at 1-866-698-7355.