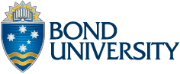 Bond Law finishes the mooting year on the winner's podium
Bond University has capped off an outstanding year for its mooting teams by winning the biggest national moot competition in Australia.
Bond Law School students, Pierfrancesco Benedetti, Matthew Keyte, Oceane Pearse and Cameron Simpson out-argued 26 teams representing 17 of the country's most prestigious universities and law schools to take out the Annual Michael Kirby Moot on Contract Law for 2017.
The team's winning achievements also included Honourable Mentions for Best Written Claimant Memorandum and Best Written Respondent Memorandum, while Oceane Pearse was awarded the prize for (joint) Best Oralist in the final round.
Named in honour of retired high court judge, the Honourable Michael Kirby, the competition involved four intense days of mooting, and written summaries of argument before each moot. The moot problem involved a contractual law dispute, and included the cutting-edge issue of a smart contract.
"Winning the Kirby Moot is particularly significant for the Bond team, given Justice Kirby's long association with the university," said Mooting Director and team coach, Assistant Professor Louise Parsons.
"It was also an honour for our students to argue the final round against the Queensland University of Technology team in front of Justice Kirby who served as one of the competition judges."
This recent win adds to Bond's list of national and international successes this year.
In the global arena, Bond teams were declared world champions in the Red Cross International Humanitarian Law Moot in Hong Kong and the Wanhuida Cup Intellectual Property Moot Court Competition hosted by Beijing Foreign Studies University (the sixth time Bond has won this event).
At the Vis (East) international Commercial Arbitration Moot Competition, they reached the quarter finals in a record field of 800 students from 125 teams representing 32 different countries.
On the national mooting scene, Bond University were runners up in the QUT Torts Moot Competition and the Aboriginal and Torres Strait Islander Moot Competition.
"Bond Law has a strong tradition in mooting and a formidable reputation for its many successes around the world," said Assistant Professor Parsons.
"Our teams and coaches put in an incredible amount of work preparing and practicing for each event but most students rate it as one of the most rewarding aspects of their time at University.
"Winning the Kirby Moot makes 2017 the fourth consecutive year when Bond has won three major competitions in a 12-month period and our students have already started preparing for some 2018 competitions."
About Bond Law School and Juris Doctor (JD) Program
Bond University's Juris Doctor program is a professional legal qualification designed to equip students for a career in the legal profession, business, industry or government, in Australia and overseas. This law program features excellent teaching, small classes and an extensive legal skills program, which provides an exciting learning experience that challenges students academically and prepares them practically for a legal career.
With three intakes per year, January, May and September, Bond Law Juris Doctor candidates are able to apply any time throughout the year—and the LSAT is not required!
Program: Juris Doctor (JD)
Location: Gold Coast, Queensland
Semester intakes: January, May, September
Next available intake: January 2018
Duration: 2 years
Application deadline: There is no official application deadline. Students from Canada should apply early, particularly if they are seeking entry for a September intake.