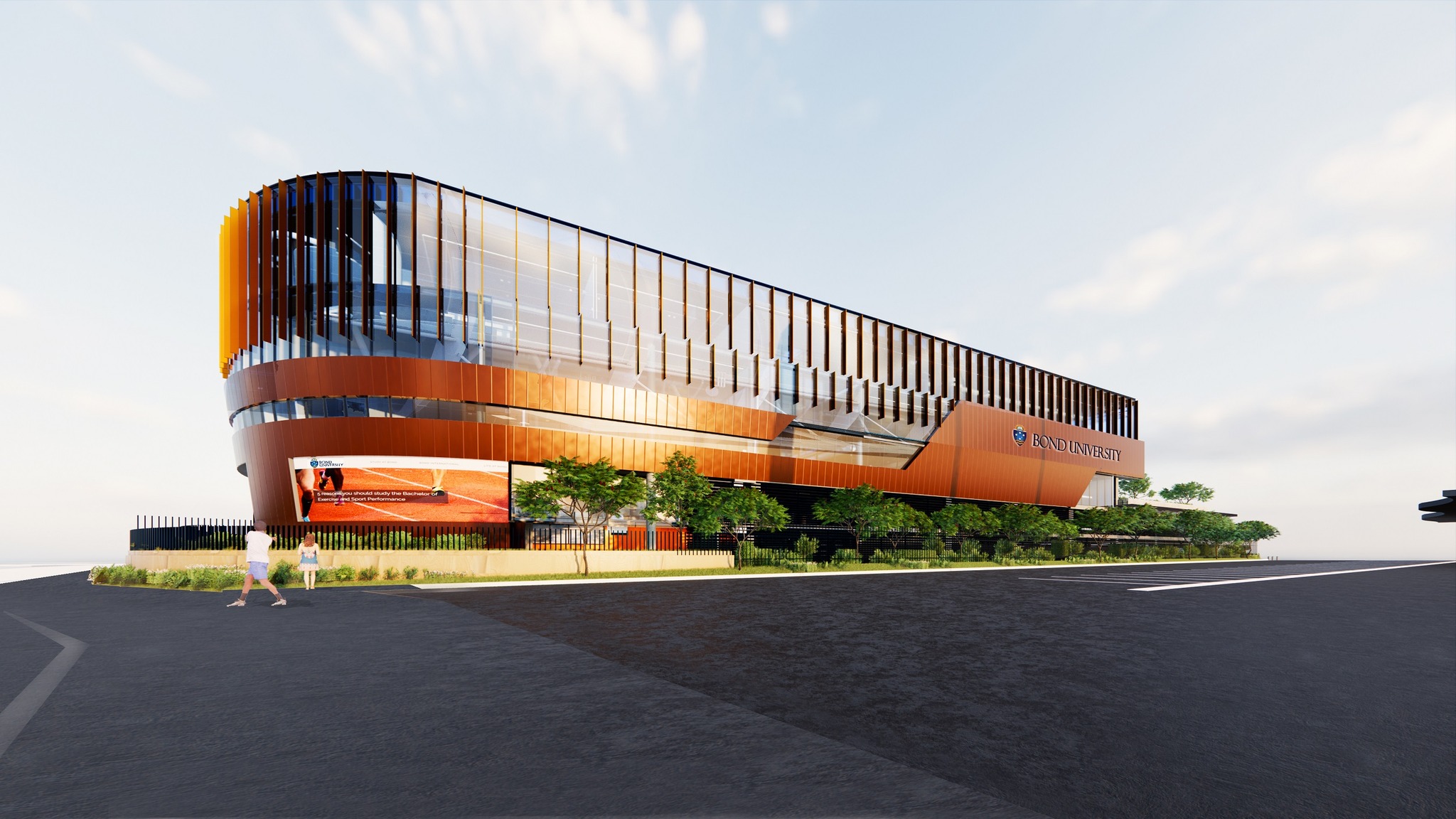 Big boost for the Bond University Institute of Health & Sport
Yes, it's true! The Bond University Institute of Health & Sport precinct on the Gold Coast is set to get a major upgrade!
Set to open in August 2023, the new north extension will feature cutting-edge facilities to complement Bond University's existing Institute of Health & Sport precinct in Robina. It will connect to the university's existing High Performance Training Centre and double the current space for allied health programs.
The $45-million project represents Bond's confidence in their in-demand allied health degrees, including the Doctor of Physiotherapy and Master of Occupational Therapy, both popular programs among Canadians.
Studying Allied Health at Bond University
Even before the new north extension is finished, the Bond Institute of Health & Sport is already a world-class teaching and training facility, focusing on promoting healthy behaviours and lifestyles and attracting professional athletes and sporting organizations from all over the world.
With an aim to be recognized as a leader in inspiring healthy living through innovation, collaboration and education, the Bond Institute of Health & Sport houses the latest technologies and industry-quality facilities:
High Performance Training Centre
The High Performance Training Centre (HPTC), a world-class training facility for the Bond's teaching and research programs and used by Bond's elite student athletes and attracts some of world's top sporting organizations.
Health and Sport Science Laboratories
The health and sport science labs are used extensively by Bond exercise and sports science, exercise and sports performance, and physiotherapy students.
Clinical Skills Rooms
Fitted with industry standard equipment, Bond's clinical skills rooms provide practical experience for students in the allied health programs: physiotherapy, nutrition and dietetic practice, and occupational therapy. Before commencing placements, students are exposed to a variety of real-world situations in hospital-based and outpatient environments.
Allied Health Teaching Spaces
The Institute includes specialized teaching spaces for Bond's allied health postgraduate programs, including Doctor of Physiotherapy, Master of Occupational Therapy and Master of Nutrition and Dietetic Practice. These spaces enable students to acquire hands-on skills needed for a successful career in allied health.
*
Think you might like to study allied health at Bond University? Let us know! Contact OzTREKK's rehab sciences admissions officer at 

[email protected]

for more info!