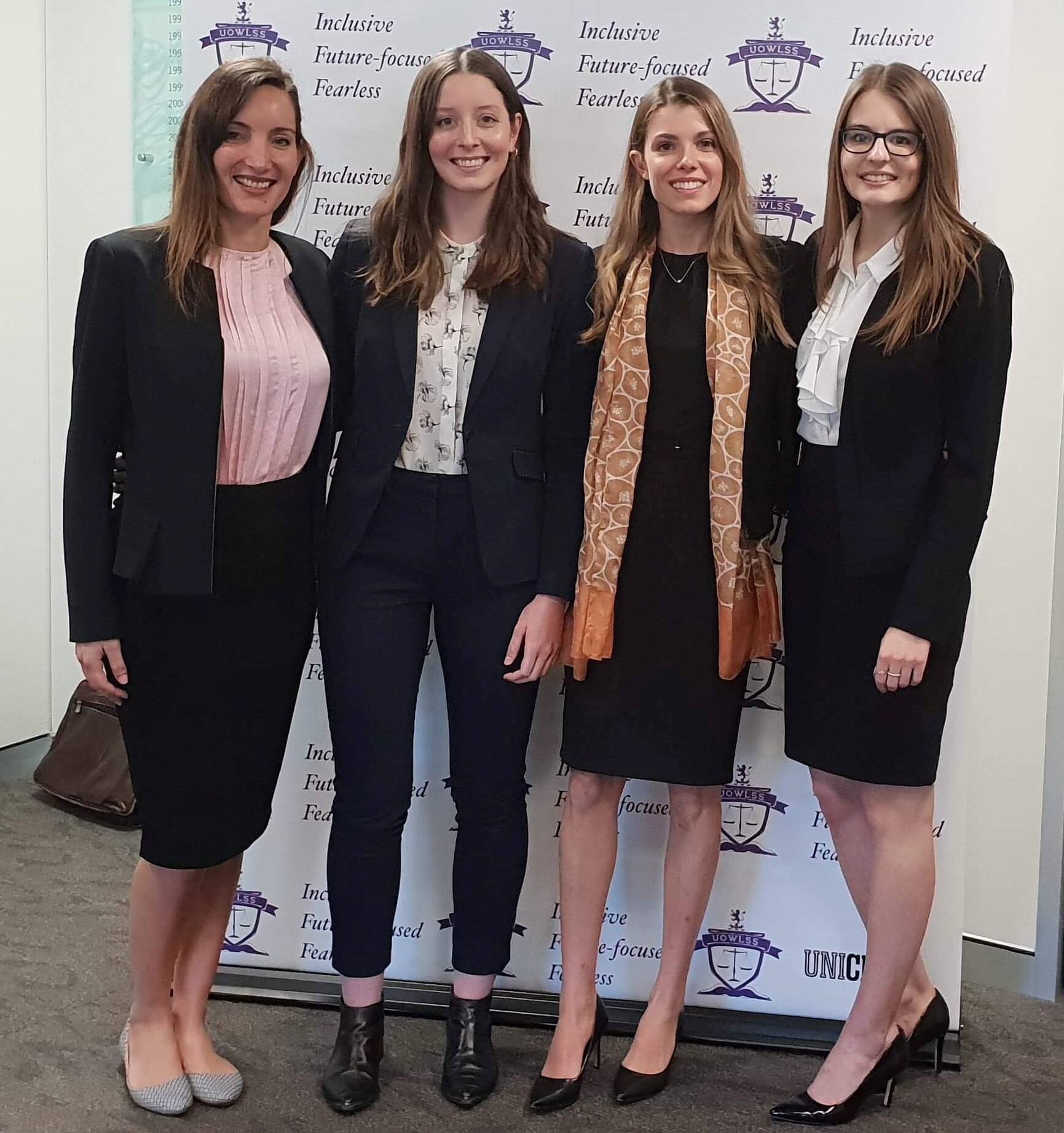 Newcastle Law School team wins criminal moot
Recently, two Newcastle Law School teams consisting of 4 students participated in the 3rd Annual Younes & Espiner Intervarsity Criminal Law Moot in the University of Wollongong.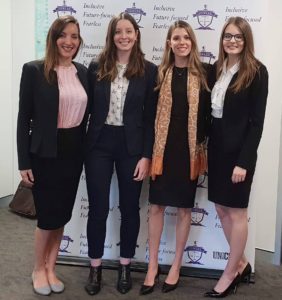 Rebecca Winder and Tully Hambridge made up one team, and Hannah Williams and Rachel Martin the other. Professor John Anderson provided feedback on students' written submissions and attended as the judge in a practice session prior to the competition.
The problem at hand was a complex murder case and the appeal comprised two points: causation and reckless indifference to human life.
There were 14 teams present, with 1-2 team per participating university. Each team competed twice in the preliminary rounds as both appellant and respondent, before the 14 were narrowed down to 4 for the semi-finals.
The semi-finals were very interesting, as it was Bond University v Bond University for one, and University of Newcastle v University of Newcastle for the other. With only a few points in it, Rebecca Winder and Tully Hambridge progressed to the grand final.
The grand final was held in front of esteemed judges, including the Honourable Terry Buddin and Karen Espiner, whose firm is the sponsor of the competition. It was a tough showdown, with a lot of questioning from the bench.
At the awards presentation that evening, Rebecca Winder was awarded "best speaker" from the grand final, and the Newcastle Law School team won overall, bringing home the shield won by the NLS team last year.
About the University of Newcastle Law School Juris Doctor Program
Offered at a postgraduate level, the Juris Doctor & Graduate Diploma in Legal Practice program will prepare you to be a career-ready graduate with the skills and extensive knowledge to become a leader legal practice. Completing the JD will see you contribute to the University of Newcastle Legal Centre, working on real cases and providing an important service to the community. You'll also have the opportunity to contribute to the Law on the Beach program held each summer on Newcastle Beach.
Program: Juris Doctor & Graduate Diploma in Legal Practice
Location: Newcastle (Callaghan)
Duration: 3 years
Semester intakes: February and July each year
Next available semester intake: February 2020
Application deadline: There is no official application deadline. You are encouraged to apply at least three months prior to the program's start date.
*